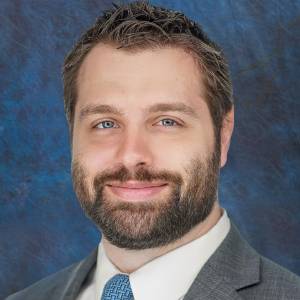 Workers' Compensation Law
Insurance Defense
Family Law
Current Employment Position
Professional Associations and Memberships
New York State Workers' Compensation Forum
Verdicts/Settlements/Cases of Note/Favorite Win
My favorite win is Legacy Health Care (WCB# G0031412, January 4, 2021), which was my first Board Panel win on the issue of extreme hardship. Claimant tried to manipulate their income figures and expenses using an improper allocation of above and below the line expenses, and also threw their hands up instead of actually trying to do things on their end to reduce the amount of "hardship" they'd experience. Needless to say, we shined a light on all their tricks and the Board Panel wasn't fooled by them.
My first disallowance when I first started Workers' Compensation for a claimant who requested time off work, was denied, and just so happened to have an accident the day before the time she previously requested off is one of my favorite wins. We were able to get concessions from her PA that she never disclosed a work accident to him, but actually denied any accident. This was my favorite case because it was my first time taking claimant testimony and I got plenty of objections which would make me stumble and more nervous, and I felt humiliated for asking so many questions about the inconsistencies in the record because "asked and answered" was a frequent objection. However, my intuition was correct and I prevailed on the same inconsistencies claimant's counsel continued to object to questions regarding.
SUNY Buffalo Law School, University at Buffalo, Buffalo, New York
Clarkson University

B.A. – 2008
Honors: Rugby Team, Coach
Honors: Rugby Team, Treasury
Honors: Rugby Team, Referee
Major: Interdisciplinary Engineering and Management
None, unless not freaking out on people slowly getting off an airplane counts
Federal district court summer clerkship
Rugby Referee
Married an Orthopedic Surgeon
Changes: The New Post-Classification Standard and Extreme Hardship
Extreme Hardship or Just the Regular Kind
Permanency: A Perspective on New York's Guidelines
Special Considerations: the MVPs of the 2017 Schedule Loss of Use Guidelines
Sun Tzu and the art of Workers' Compensation: A Crash Course on Litigation, Wait… Consequential What?: A Medical Approach to Consequential Injuries.
Talking with my wife. Having been with my wife since the start of her second year of orthopedic surgery residency, we've discussed probably thousands of cases at this point: hers, mine, and the one case where she actually did the surgery on my case. As such I have familiarity with the medical jargon doctors use (so they can't really try to "doctor speak" me to death on depositions as I can process it in real-time), a good understanding of how the human body operates, a knowledge of where to look for unfamiliar medical issues and, if all else fails, someone who'll gladly talk about medical issues with me.
2 dogs: Lilly, a lab-mix and Eli, a hound-mix (and yes, realized after the fact that we have dogs Eli and Lilly) who visits the local dog park with me on a daily basis, when we're not hanging out at home.